Have you been reading the news lately about the tourism? Feeling tired and wanting to go for an adventure? Planning to seize the day? Wondering where you can go this 2022? Most countries has been slowly opening up their borders for tourists! Here are the latest updates of the Countries who are already welcoming international tourists as of March 5, 2022!
AMERICA

Mainland USA, GUAM and Hawaii
Fully Vaccinated non-US Citizen, non-US Immigrant. Quarantine is no longer required for fully vaccinated travelers but US CDC recommends that all its travelers stay home and quarantine for a full 7 days after arrival.

Mexico
Mexico is open for tourism without testing or quarantine requirements. All countries are welcome to enter, including U.K. travelers. Most of the country is under yellow threat level which is quite good for tourists, and multiple states have now made it to green.

Canada
Fully vaccinated foreign nationals may be allowed enter Canada for discretionary travel. All travelers should expect to undergo on-arrival COVID-19 molecular testing. Travelers will be required to answer a few simple questions related to their health and should plan to have to quarantine at minimum until they receive their on-arrival test results.

Bahamas
The Bahamas has been open to tourists since July 1, 2020. Currently, travelers from all countries can visit The Bahamas. However, like many other countries that are open for tourism, The Bahamas entry requirements are subject to frequent change.
ASIA

Singapore
Singapore is restoring the Vaccinated Travel Lanes for Philippines. The Vaccinated Travel Lanes allows quarantine-free travel to Singapore.

Bali, Indonesia
Bali is now open! All fully vaccinated travelers can visit Bali but still need to apply for a Visit e-Visa (B211A) and have a mandatory quarantine for 2N/3D (3 vaccine doses; 4N/5D (2 vaccine doses); 6N/7D (1 vaccine dose). Most foreign visitors opt to stay longer because visa is valid for 60 days and can be extended up to 180 days/ 3 months.

Maldives
In time for the beach? Yes! All global tourists are all welcome! There are no new visa requirements and will not undergo into a mandatory quarantine upon arrival. It also not required to show a negative RT-PCR Result anymore.

India
India's borders are open to fully vaccinated tourists. To visit the country, Vaccinated travelers should apply a tourist visa online, having a Negative COVID 19 RT PCR Test result certificate at most 72 hours prior departure and completing a health declaration form. On the other hand, fully vaccinated travelers have no longer to quarantine upon arrival in India while unvaccinated or not fully vaccinated travelers must isolate for 7 days.

Thailand
Fully vaccinated/ Unvaccinated/ Not fully vaccinated travelers can enter Thailand but with special requirements. They may opt to enter the country without a visa but require a Thailand Pass Registration. A Thailand Pass Registration may differ depending on the type of traveler and applied travel scheme (Test and Go/Exemption from Quarantine, Sandbox Program, or Alternative Quarantine. Travelers under the Test and Go / Exemption from Quarantine scheme: No quarantine but must wait for RT-PCR test result at the hotel for one (1) night or until receive negative result. Travelers under the Sandbox Program scheme: Undergo quarantine for seven (7) days Travelers under the Alternative Quarantine scheme: Undergo quarantine at an accredited quarantine hotel for ten (10) days.

Philippines
All fully vaccinated tourists from visa-free countries are allowed to visit the Philippines provided with a valid passport and a vaccination certificate recognized by the IATF – EID.

Jordan
Jordan has been opened to fully vaccinated tourists. the Government of Jordan no longer requires travelers arriving to Jordan to take a pre-travel PCR test nor a PCR test upon arrival.

Jerusalem
All tourists (regardless of whether vaccinated or not), from all countries will be able to travel to Israel. All tourists flying to Israel must take a PCR test 72 before flying to Israel and again on landing at the airport. Then, they must go straight to wherever they are staying, and quarantine for up to 24 hours until they receive a negative result. The results usually arrive in 6-12 hours, meaning that the quarantine is usually much less.

Sri Lanka
Open to tourists! Tourists may not opt to take any COVID Tests.

Cambodia
Cambodia is not open to tourists at the moment, but travelers with other purposes can be admitted. All travelers need to show proof of a negative COVID-19 test result no older than 72 hours, health insurance covering up to 50.000 and they must agree to a 14-day quarantine.

Vietnam
Good news! Vietnam will now open its borders on May 31, 2022 to vaccinated international travelers. They may also require to have a negative RT-PCR Test and a health insurance too.

Israel
Both vaccinated and unvaccinated tourists of all ages will be allowed into the country, as long as they submit a negative PCR test before boarding the flight and take another one after landing in Israel.

Turkey
Passengers who submit the proof of 2 doses of vaccination (listed by WHO or Turkey for emergency use) (1 dose for Johnson & Johnson) provided that the last dose was atleast 14 days before arrival and/or a proof of recovery from Covid-19 within the last 6 months starting from the 28th day of the first positive PCR test or PCR test report with the negative result at most 72 hours or a rapid antigen test report with negative result at most 48 hours will be exempted from the quaratine. These requirements are not applicable to transit and/or transfer passengers. Passengers who will enter the Republic of Turkey by the means of land, maritime or railway transportation will not be requested such documents.

Oman
Passengers who have received two doses of any approved vaccine are allowed to enter the Sultanate of Oman without presenting a PCR test result, taking into consideration that the second dose must have been taken at least 14 days prior to the date of travel. They must have a valid vaccination certificate. Oman's approved vaccines in 2022 are AstraZeneca, Covaxin, Covishield, Janssen, Moderna, Pfizer-BioNTech, Sinopharm, Sinovac, or Sputnik V. The last dose must have been received at least 14 days before arrival. The certificate needs a QR code and must be approved by authorities in the country of departure. Passengers are subject to a COVID-19 PCR test on arrival, or within 24 hours after arrival. All foreign visitors are now required to take out health insurance covering at least 30 days of treatment for COVID-19. All passengers need to register online before traveling to Oman. Only diplomatic passport holders traveling on duty are exempt.

United Arab Emirates
Passengers travelling to Dubai from all countries, including the Gulf Cooperation Council countries (GCC), must fulfil one of the below requirements at the airport of departure: present a valid COVID-19 vaccination certificate, reflecting that the passenger is fully vaccinated with a vaccine approved by the World Health Organisation (WHO) or the UAE. The certificate must contain a QR code.
EUROPE

France
Travelers who are fully vaccinated will be allowed to enter France even if there is no required tests on departure. The entry conditions to French territory are defined by the classification of departure countries (countries and territories on 'green' and 'orange' lists). You may be required to fill up the EU-PLF Form is for travelers arriving on the territory of a European Union Member State. While rules to fill the form may vary between EU countries, it is compulsory for travelers who wish to enter France or the Eos electronic form is for travelers coming from 'orange' countries and territories. Travelers presenting symptoms of COVID-19 infection upon arrival in French territory will be required to quarantine, or, if necessary, will be placed and held in isolation facility.

Greece
Since the 14th of May 2021, Greece has opened its borders in a safe and attainable manner. Visitors do not require a negative test for Covid-19 upon entering Greece if they are fully vaccinated. Providing they have a valid vaccination certificate showing that they were fully vaccinated during the last nine months or have received a booster dose (without time restriction), or if they hold a Covid-19 recovery certificate valid for 180 days after the date of issue, they are able to enter and move freely within Greece. Visitors who are not fully vaccinated may enter Greece by presenting a negative PCR test, performed within 72hrs of travel, or a negative Rapid Antigen test, performed within 24hrs of travel.

Iceland
Iceland already welcomes travelers and no longer have any COVID-19 restrictions. No requirement to pre-register before visiting nor having a negative RT-PCR Test result. They also do not require to undergo isolation and a certificate of vaccination upon arrival.

Switzerland
Switzerland has already lifted their quarantine last February 17, 2022.

Sweden
Sweden still have special restrictions but open to travelers. As of December 2021, a 72-hour negative PCR test or an EU COVID Certificate is required for entry.

Norway
Norway officially reopened its borders on July 15th, 2020 to most European countries including the UK. 2021 Note: Norway is now requiring a 24-hour PCR or antigen test for entry, and a 10-day quarantine for high-risk approved nations. General tourism is not encouraged at this time.

Germany
Currently, the majority of places, including different attractions, restaurants, and hotels, are open for tourists in Germany. However, since each German federal state has its own COVID-19 rules, it is suggested that everyone does their research before deciding to travel to Germany.

Finland
Finland first reopened for tourism to EU countries mid-2020, but due to second and third waves through Europe, has been closed for most of 2021. Currently, as of mid-May 2021, very few visitors can enter Finland for leisure, as mostly only essential travelers are permitted to enter.

UK (United Kingdom)
United Kingdom has now opened borders for all vaccinated travelers who wants to enter the country without having restrictions. They may require you to complete a Passenger Locator Form (PLF). Arrivals who are not recognized as fully vaccinated will only need to take a pre-departure test and a PCR test on or before day 2 after they arrive in the UK.

Spain
Fully vaccinated travelers from anywhere in the world can enter Spain for a vacation without proof of a negative Covid test, including travelers from countries Spain's classified as "risk" destinations (Philippines classified as "Risk" country). All travelers — wherever they're coming from and whatever their vaccination status — must complete a Health Control Form (HCF), which can be completed via the Spain Travel Health website or app. It will generate a QR code which must be shown on arrival in the country. Health assessments take place on arrival into Spain, with a temperature check and visual examination as standard. From February 1, Spain will not accept proof of vaccination if the final dose of vaccination was over 270 days ago.

Denmark
Entrants from countries outside the EU or Schengen area will only be required to obtain a COVID-19 test within 24 hours after entry. Persons entering from countries outside the EU and Schengen who are vaccinated with an approved vaccine or who can document that they have been infected with COVID-19 within the past 180 days will be exempt from this requirement and therefore may enter without restrictions.

Belgium
You must complete the Passenger Locator Form (PLF) within 6 months of your scheduled arrival in Belgium, even if you're vaccinated. The PLF must be completed: by all people travelling to Belgium, except: if they are staying for less than 48 hours in Belgium,if they are returning to Belgium after a stay abroad of less than 48 hours; Are you traveling to Belgium by plane or boat? Then you must always fill in the PLF, even if you are staying in Belgium for less than 48 hours or were abroad for less than 48 hours.
Czech Republic
Citizens of Philippines and legally residing aliens (proof of a valid residence permit with a validity exceeding 366 days required) who have been fully vaccinated with one of the EU approved vaccines can apply for any Schengen visa (see article on visa services) for any purpose without needing to observe any additional quarantine measures (i.e. no need to get tested or to self-isolate). When submitting the application the applicant has to provide a DECLARATION. You will be also required to present your VACCINATION CERTIFICATE (so called yellow card, please also see below) while submitting the Schengen visa application. Before travelling to the Czech Republic, you will also have to fill out an Czech arrival entry form before arriving (not necessary for children under the age of six years of age). A RESPIRATOR FACE MASK (e.g. FFP2, KN95) must be worn when you enter all public buildings, board river cruises.

Austria
Everyone entering Austria needs to show proof of full vaccination (2 jabs) OR proof of past infection (the medical document needs to show the date of recovery – (for guests from the UK: an NHS email/text of a positive test is not sufficient) and a negative PCR test (valid for 72 hours) OR proof of a booster jab (booster is valid from the first day).

Serbia
Unvaccinated Travelers: Negative RT-PCR test result taken 48 hours before departure Fully Vaccinated Travelers: NOT required to provide an RT-PCR test result as long as you present vaccination certificate/card Recovered from COVID-19: NOT required to provide an RT-PCR test result as long as you present proof of recovery (no less than 14 days or more than 6 months).

Croatia
All travelers from outside the EU/EEA must present a negative PCR test from within 72 hours prior to arrival; present a rapid antigen test (RAT) from within 48 hours of arrival in Croatia; present a vaccination certificate for COVID-19 that is not older than 210 days, where the final dose was received more than 14 days prior; present a certificate of recovery from COVID-19 and proof of receipt of one dose of vaccine within 6 months of contracting COVID and fewer than 210 days prior; present a positive PCR test or RAT from the last 12 to 180 days as proof of recovery from COVID-19; self-isolate on arrival until they can take a PCR test or RAT and obtain a negative result; or self-isolate for 10 days from their arrival in Croatia. All travelers, regardless of other travel restrictions, should complete an Enter Croatia form online before they arrive.
Albania (soon!)
Unvaccinated passengers: Passengers aged 6 years and older must hold either a negative PCR test result obtained within 72 hours prior to arrival or a rapid negative antigen test result obtained within 48 hours prior to arrival. Vaccinated passengers: Test is not required for passengers who hold proof confirming they have received a full dose of the Covid-19 vaccine at least 2 weeks prior to arrival.
AFRICA

South Africa
South Africa has been open to international travel since October 1, 2020. Tourists from any country can visit as long as they enter by air, which makes South Africa one of the best countries that are open for international tourism.

Kenya
Thinking to visit Kenya? All fully vaccinated foreigners require a Kenya visa and have 3 months to enter the country from the date of issue. Aside from the visa, they are also required to have a valid passport, a negative RT PCR Test, health certificate, "Travelers Health Surveillance Form" and a medical screening upon arrival in Kenya. The country does not require them to undergo quarantine unless they have symptoms detected.

Morocco
All travelers are allowed to enter the Morrocan territory under some conditions such as if they have a vaccination pass, have their negative 48 hour RT- PCR Covid test and a health form with them. Upon arrival at the airports, antigenic tests will be performed randomly on passengers. If the tests are positive, other preventive measures will be implemented.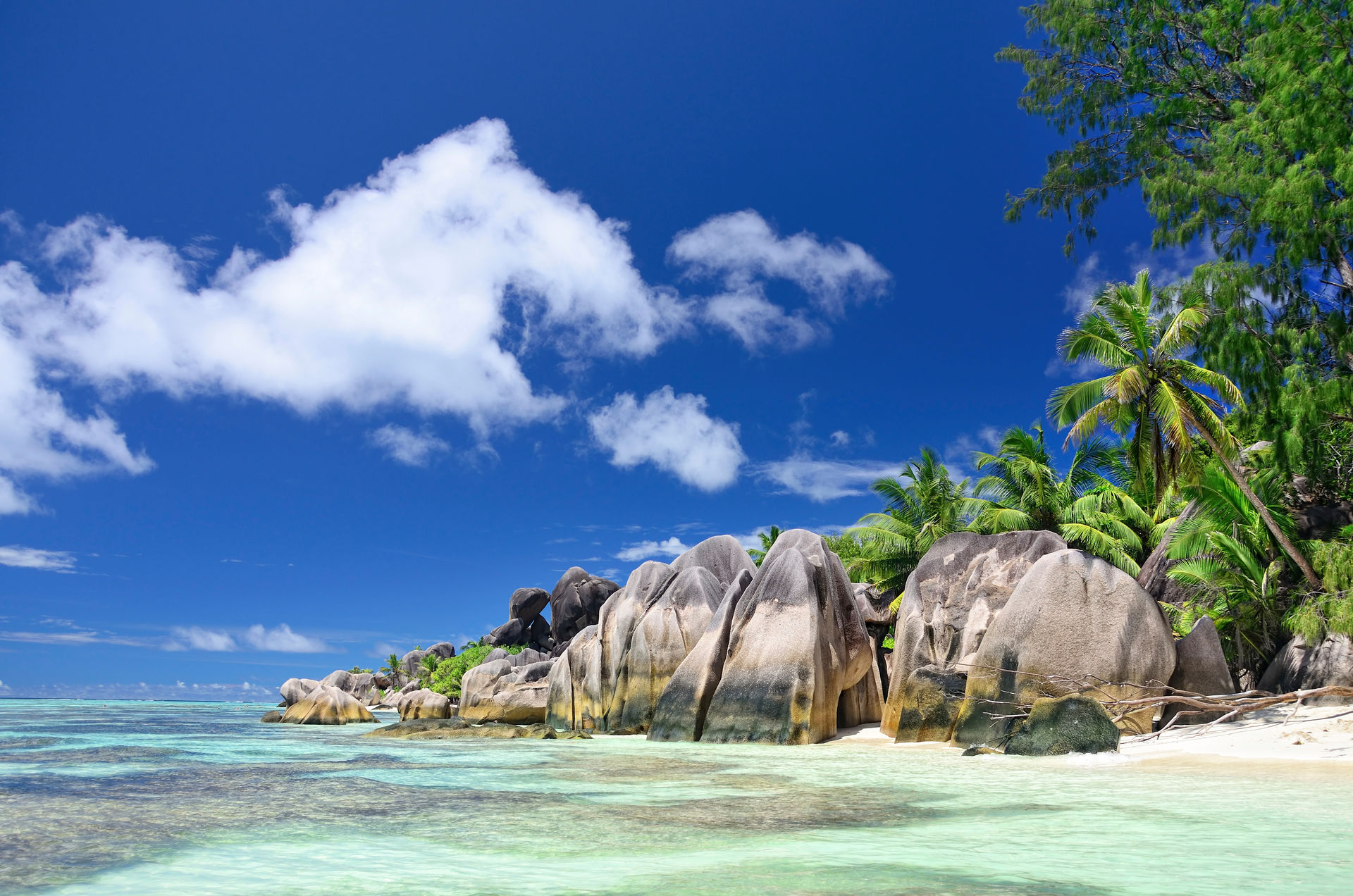 Seychelles
Seychelles remains open to welcoming tourists who are fully vaccinated and they have a COVID-19 Negative RT-PCR Result taken 72 hours prior to travel. No quarantine is required in entering Seychelles. They are allowed to visit but they should follow all public health measures and follow health protocols. All visitors should also apply for a health travel authorization arriving by sea and by air and should have their valid health insurance. Visitors should also prepare and ensure that they already have their bookings only in a licensed establishments or accommodations as well.

Egypt
Egypt is now open to tourism and is one of the few countries in the world to be admitting travelers of all nationalities provided they meet the entry requirements. Travelers who would like to visit Egypt in the coming weeks or months should familiarize themselves with all the COVID-19 safety measures and protocols currently in place.
Tanzania
All passengers, whether foreign nationals or returning residents, will be required to present a negative Real Time Reverse Transcription Polymerase Chain Reaction (RT PCR) testing or Nucleic Acid Amplification Test (NAAT) done at a nationally accredited/approved laboratory using a sample tested within 96 hours of departure to Tanzania.

Somalia
All incoming travelers arriving at Mogadishu's Aden Adde International Airport (MGQ) must possess a negative result from a COVID-19 PCR test taken within 72 hours before departure for Somalia, along with an accompanying QR Code. Travelers with disabilities proven to prevent them from taking a PCR test are exempt from the testing and facemask requirements, as are children aged five or younger.

Namibia
Negative COVID-19 PCR test result required for all international travelers coming to Namibia. The negative PCR test must be issued with in 72 hours of before departure. COVID-19 vaccination proof for travelers coming to Namibia. The last dose of vaccine must be taken at least 14 as before departure.
AUSTRALIA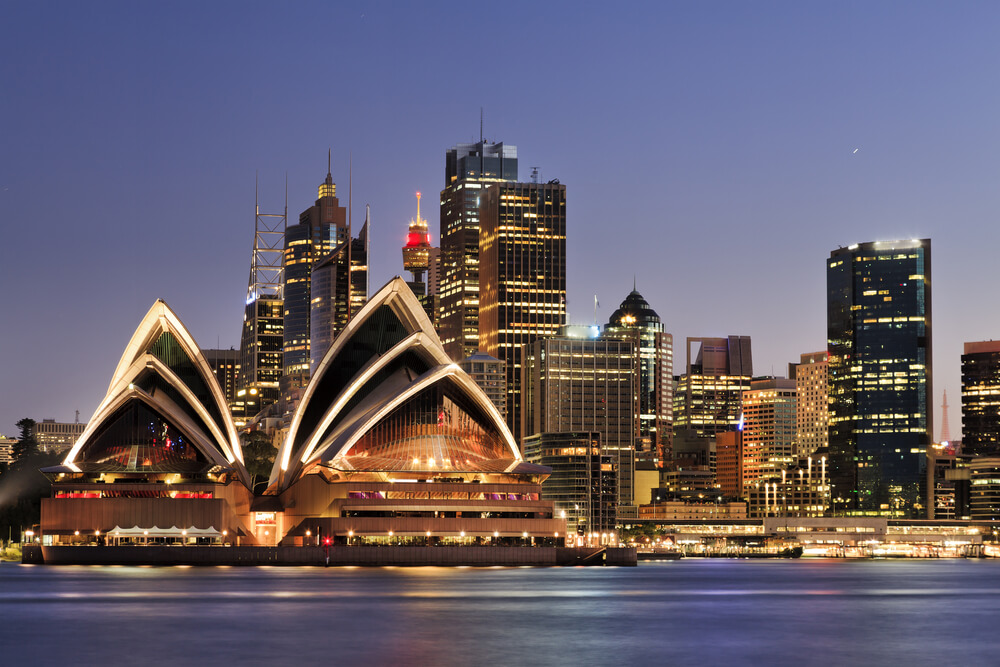 From 21 February 2022, all visa holders who are fully vaccinated for international travel purposes can travel to Australia without a travel exemption. Unvaccinated visa holders will still need to be in an exempt category or hold an individual travel exemption to enter Australia.
Need someone to book your staycations or trips for you? Send us a message @jerontravel on Facebook/Instagram for inquiries and bookings, call 8854 1813, or you may also book at www.jerontravel.com.
Sources:
https://www.thailandreopening.com/details/564
https://www.thaiembassy.com/travel-to-thailand/how-to-travel-to-thailand-in2022
https://www.philippineairlines.com/en/ph/home/covid-19/DepartingFromThePH/Thailand
https://bali.com/bali/corona-virus-baliindonesia/
https://edition.cnn.com/travel/article/maldives-reopens-tourism/index.html
https://www.evisasindia.org/travel-restrictions/
https://www.philippineairlines.com/en/ph/home/covid-19/DepartingFromThePH/UnitedArabEmirates
https://www.visasturkey.com/travel-and-entry-restrictions/
https://www.kenyanevisa.com/entry-restrictions/
https://www.visitmorocco.com/en/travel-info/covid-19-travel-safely-to-moroccohttps://www.discovergreece.com/covid19-advice-for-travellers-greece
http://tourism.gov.sc/wp-content/uploads/2021/11/Seychelles-Visitor-Travel-Advisory-17-January-2022.pdf
https://www.icelandair.com/blog/iceland-is-open-faq/
https://www.gov.uk/government/news/uk-open-for-travel-with-all-restrictions-removed-for-eligible-vaccinated-arrivals
https://www.interieur.gouv.fr/covid-19-international-travel
https://www.diplomatie.gouv.fr/en/coming-to-france/coming-to-france-your-covid-19-questions-answered/article/coming-to-france-your-covid-19-questions-answered#sommaire_1
https://www.euronews.com/travel/2022/02/07/what-s-the-latest-on-european-travel-restrictions
https://www.euronews.com/travel/2022/02/07/what-s-the-latest-on-european-travel-restrictions
https://timesofindia.indiatimes.com/travel/destinations/safest-destinations-to-travel-in-2022/photostory/88670762.cms?picid=88670828
https://www.asiahighlights.com/southeast-asia/coronavirus-travel-tips
https://www.visa-egypt.com/articles/travel-restrictions
https://www.worldnomads.com/travel-safety/caribbean/jamaica/travel-alert-jamaica
https://jo.usembassy.gov/covid-19-information/
https://capturetheatlas.com/countries-open-for-tourism/
https://capturetheatlas.com/countries-open-for-tourism/https://www.dropbox.com/scl/fi/yzqupavr6x96yx6qsmovw/Open-Destinations-for-PH-Passport-Holders-Vaccine-Accepted-per-Country-as-of-March-7.xlsx?dl=0&rlkey=tgbjelvujleueeihu2i3mmd0x&fbclid=IwAR0lWiqbBpEJ2zm3U5V-nHrX30SznhAzrQB-UxxMKPLalJwsZTisGMHlxJ0